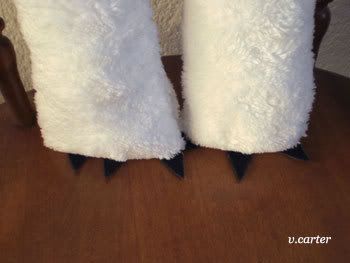 This giant yeti was commissioned by a friend (people just love yetis!). He stands about 24-32" tall (I didn't measure before I gave him away), as opposed to my previous yeti creations which were about 8-9" tall. Which makes him extra snuggleable.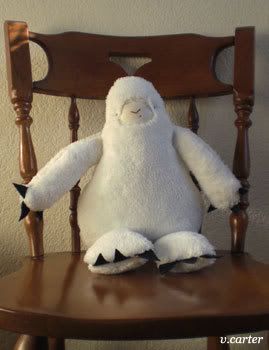 Here he is sitting at the kitchen table, even yeti's like their afternoon tea...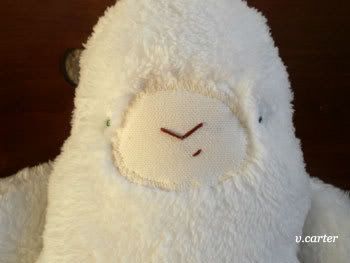 Don't let the big claws fool you, he's really just a gentle giant.
~Nessa