I was perusing through some of my photo albums on my computer, and I found some great pics I shot & edited last fall around this time.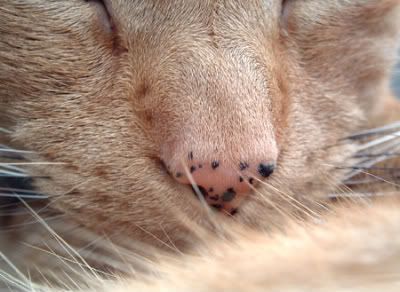 This is Roo, our loveable, naughty, chubby cat-who-thinks-he's-a-people.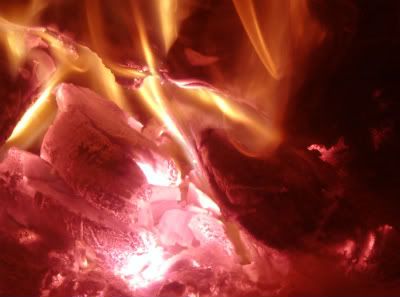 This shot is of the fire in our woodstove, which we just got last year. I absolutely love it! The smell of woodstove fills up the house with this warm, sweet pine filed, winter fragrance. We don't actually use that much wood because it heats the house so well. We haven't fired it up yet this year, but with that November chill in the air I sense it will be soon.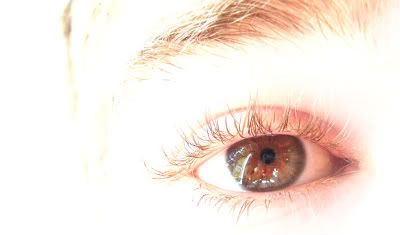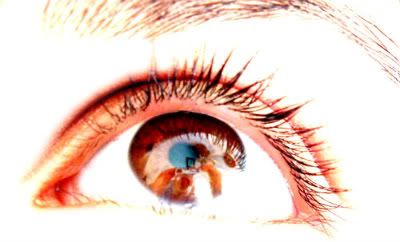 These last two shots were used as a part of an online presentation for my bio class last winter. The top eye is my hubby's, and the bottom one is mine. Can you see the camera in my eye?
I've been swamped here with studying for midterms, and feeling slightly hopeless, but I've been taking creativity breaks so that I don't go crazy. So far I've sewn up about 10 items for the impending craft fair in December, and I have loads of ideas in my little idea book for more. I've also got some tricks up my sleeve for presents this year... he he he... you'll have to wait until after Christmas to see~
~Nessa