Today I dropped off all of the softies for the craft fair. Now they are out of my hands. I feel a bit sad to let them all go, but yet I really do want to have them sell out! I guess I will be a bit dissapointed, and a bit happy each way; if my favourites sell, I'll be sad that they are gone forever but happy that they sold, if they don't, I'll be sad that they didn't sell but happy that they aren't gone forever.
Anyways, here is the last of the softies I sewed up for the Magical Christmas Craft Fair at Pearkes Arena (see previous post for all the details).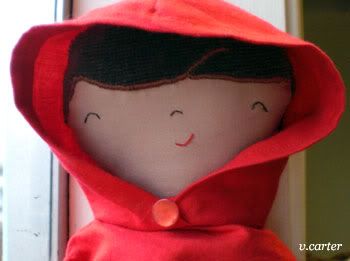 I present, Little Red.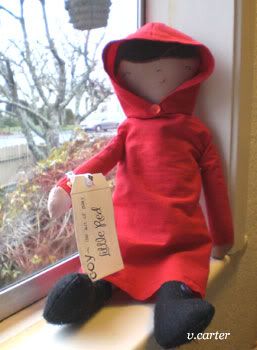 She took a whole lot longer to sew than I had anticipated, as the work was a bit fiddly. I have already thought of a few ways I could make her easier to sew when I make more in the future. My vision is to have Little Red dolls in many different skin tones, and hair colours. Not shown here are her polka-dotted undies, which is an extra detail that I love. I know I would have gotten a kick out of it as a kid.
She is approximately 18-20" tall.
And because I love to share... here is a recipe for brunch.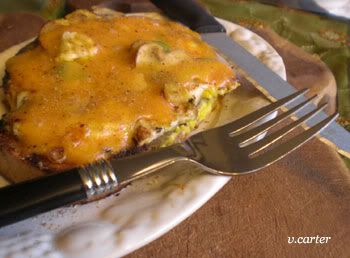 I have a love-hate relationship with eggs. As a toddler, my mother had to force feed me the stuff, some of which invariably ended up down the bib in protest. As a teen, I tried to like eggs. It just seemed like such quinessential breakfast food that I couldn't really believe I didn't like them, although when I did eat eggs I usually had to choke them down. As an adult, I have come to learn that there are a few different ways I do like my eggs.
One is poached eggs, fabulous! If it is eggs benny, even better, bring on the Hollandaise!
Sunny side up eggs, with peanut butter toast. Similar to the poached egg in flavour and texture, and the pb toast for dipping. I know what you're thinking, "peanut butter toast? And EGGS? Seriously?", Seriously. It is so good.
Oh & of course to round this out, I do like soft boiled eggs with buttered toast "fingers".
Eggs are also delicious when made into French Toast, or as egg salad sandwiches.
Other than that.... all bets are off.
So today, when I dreamt up this brunch food, I was in that hopeful naive place where I forget that I'm not really "that" into eggs. Luckily, it turned out fabulously! Do you like omlettes, grilled cheese sandwiches, or french toast?... then you will likely enjoy this delicious brunch toast! Don't like mushrooms and onions? Substitute your favourite omlette veggies, or meats! Having guests over for brunch? Grab a large pan and make a batch!
Nessa's Brunch Toast: (serves 1)
1 piece of rye bread (or your favourite bread)
1 egg
4 slices of sharp cheddar cheese (or strong cheese of choice)
1 green onion stalk, chopped
1 button mushrom, sliced
olive oil for the pan
heat up your oil in a pan, and lightly sautee the mushrooms and onion.
remove mushrooms and onion and set aside.
place bread in the pan and let heat up on one side, remove from pan.
immediately break an egg into the pan, and cover with mushrooms and onions, place bread on top. (I broke my yolk at this stage)
let cook until the egg seems done, then flip toast over and place cheese strips on top.
Cover, and let sit until cheese is all melted.
Serve immediately!
(this is a tweaked version, as I placed the bread in the pan first, then broke the egg onto the bread... it required a spatula to hold the raw egg on the bread until it was cooked enough to flip over. I think the version above should avoid that problem.)