Happy mum's day to all the mums & mothering type women in the world!
This was a custom mother's day request from J for this surrogate mum. She loves birds, and has a beautiful blue parrot as a pet. He decided she needed a blue bird of course.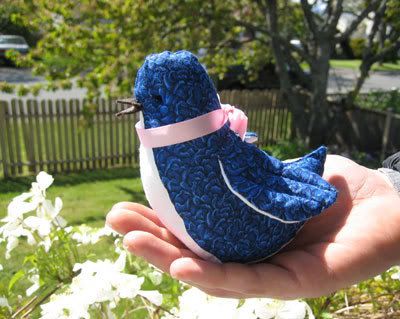 I actually fell in love with this one, and it was kind of sad to send her on her way to her new home. I might have to make another one soon, possibly for
the shop
.
Thank you all so much for your positive feedback about
Coy
!!
Knitting news: the drops jacket pieces are finished!! I have blocked them & I will do the seaming today! Squee!
I hope you all have a lovely day!
~Nessa