So loads to show & tell today!
My pattern,
Algormortis
finally went live today on Anticraft! Check it out! Thanks to Sylvana, & Lorraine for being my helpy test-knitters :-)
Next Up: Preppy Socks
I am on a sock binge lately, somewhat aided along by the staff free-leftover-yarn bin at work. These are being made from some leftover Kroy from aforementioned bin.
I finished spinning a skein of yarn on my Ashford Drop Spindle!
It is about 65 meters long, so I guess I'll need to spin one more if I actually want to make something out of it. I haven't done a swatch yet, but I'm guessing it is around a worsted/aran weight.
AND FINALLY, LAST BUT NOT LEAST: I got a spinning wheel!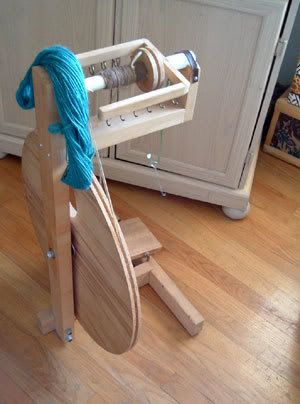 My friend Tiffany suddenly found herself with too many spinning wheels, so she sold me this Ram Spinner for a great price! She also, so very kindly offered to come and teach me the ropes sometime soon. Here it is modelling the drop spindle yarn.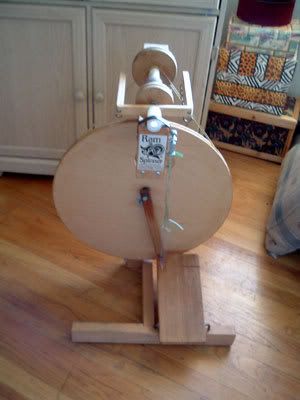 Happy knitting, & spinning!
~Nessa